CURRENT SERIES...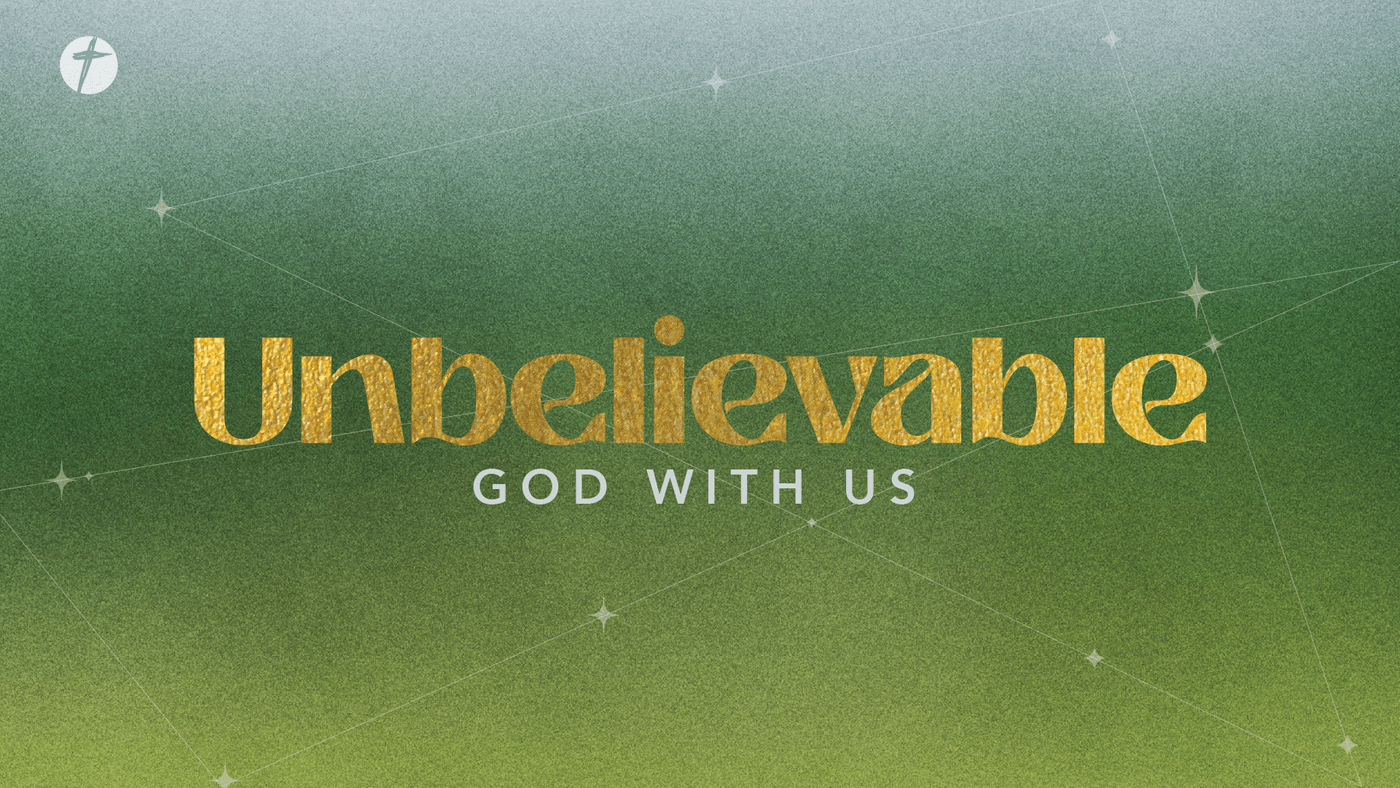 As we enter into the Christmas season, we celebrate one of the greatest mysteries of God... the incarnation. The truth of God coming to dwell with those created in His image as 100% God and 100% man. This mystery began with a small baby wrapped in swaddling clothes and would forever impact our understanding and relationship with our Heavenly Father.
The Unbelievable Incarnation - December 4
John 1:1-18
Bottom Line: Jesus reveals to us the Heavenly Father.
When Jesus came to this earth he showed humanity the way of the Father. John says that he was full of both grace and truth. It was this revelation that allowed for us to see the depth of love, compassion, and grace that God has towards us. Through the incarnation we get a picture of the unbelievable nature of God.
The Necessity of the Incarnation – December 11
Hebrews 9:11-22
Bottom Line: Jesus became the final sacrifice for all of mankind.
We know we all come short of living the life that God intends for us. Thankfully, through the sacrifice of Jesus our mistakes and disobedience have been covered by the blood of the Son. This glorious truth only came reality through the Incarnation. It is through Jesus' sacrifice that we can be pure in the sight of a holy God.
The Power of the Incarnation – December 18
1 John 2:1-6
Bottom Line: Jesus provides the example of what God desires for his people.
Many times we wonder what God would have us do in a particular situation. Thankfully, Jesus' life gives us a pathway of how to live in a way that is pleasing to God. A life that is following after Jesus is filled with mercy, justice, compassion, humility, and love. As John would say, "…whoever abides in him ought to walk in the same way in which he [Jesus] walked."
The Joy of the Incarnation – December 24
Two services at 3:30 and 5PM - check the Christmas page for registration information.
Luke 2:1-20
Bottom Line: God is pleased with those that have trusted in him for eternal peace.
Christmas is a time filled with joy. Some of the most popular Christmas songs are filled with themes of joy. In reality, the true joy of Christmas is that God came to dwell with his people. It is this truth that brings the shepherds to their joy filled reaction in Luke 2.
The Hope of the Incarnation – December 25
ONE SERVICE at 10:30AM
Hebrews 7:25
Bottom Line: Jesus is constantly interceding on our behalf.
One of the amazing things about the incarnation is that Jesus was like us in every way yet did not sin. This means that he can understand us in our times of temptation, our times of pain, and even our times of joy. It is this understanding Jesus that is beside the Heavenly Father interceding on our behalf day and night. He is truly our Savior that cares about our every need.